Miami's Dog & Puppy Training Blog
Sharing our doggie day-to-day events and other bark-worthy information
Proud recepient of FeedSpot's Top 20 Puppy Blog Award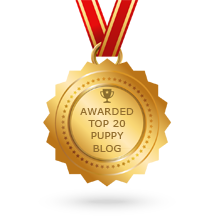 Walk your dog more! If you currently object to walking your dog because he pulls like an ox, be sure to check out a head collar or a front clip no-pull harness. Both management tools give immediate results, creating a more enjoyable walk for you and your canine...
read more
The Funnest Dog Training Joint in Miami!
We're 100% committed to your dog's success & well being. Stop by and check us out or enroll your dog today!
786-529-RUFF (7833)