Miami's Dog & Puppy Training Blog
Sharing our doggie day-to-day events and other bark-worthy information
Proud recepient of FeedSpot's Top 20 Puppy Blog Award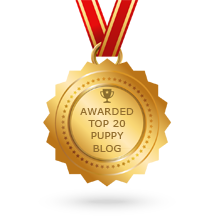 Everyone wants a social and lovable canine companion, but just like people, dogs don't have the desire to be social all the time. Even those who enjoy being around people need time to decompress. Sometimes this can be hard to catch, as there are dogs that are quite...
read more
The Funnest Dog Training Joint in Miami!
We're 100% committed to your dog's success & well being. Stop by and check us out or enroll your dog today!
786-529-RUFF (7833)