Miami's Dog & Puppy Training Blog
Sharing our doggie day-to-day events and other bark-worthy information
Proud recepient of FeedSpot's Top 20 Puppy Blog Award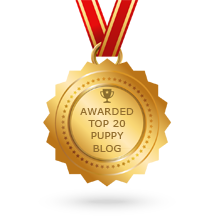 In order to quickly train your dog not to jump on visitors when they arrive I recommend using a raised "place" or bed, something that is a defined space for your dog to be in. A rug or a mat can be a bit ambiguous, and dogs tend to cheat by laying half on and half off...
read more
The Funnest Dog Training Joint in Miami!
We're 100% committed to your dog's success & well being. Stop by and check us out or enroll your dog today!
786-529-RUFF (7833)